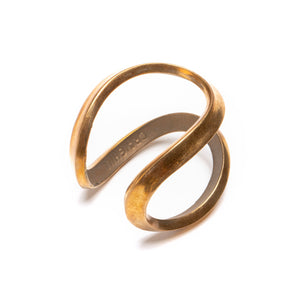 Inspired by the lines of a tennis ball, this cast bronze bottle opener with sand-blasted finish offers a symmetrical design with four prying surfaces. Both sculptural and functional, the onlooker will inevitably ask: 'What is that?'
2.25" x 2" x 2". Solid bronze.
Craig Hill, based in Brooklyn, is a product design and manufacturing brand that harnesses the power of machines to create enduring objects that discourage the culture of consumption and waste by fostering consciousness.